Hueforbi huen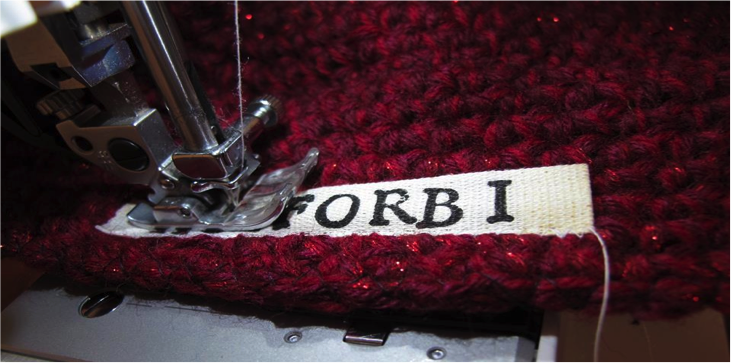 Uldstedet har fået lov til at skrive opskriften på Hueforbi huen ned, så du kan hækle din egen version af den gode hue.
Renee Michelle Madsen, kvinden bag Hueforbi, har en meget intuitiv tilgang til sit arbejde og har selv udarbejdet modellen.  
Vi har skrevet to versioner af huen: en matematisk og en intuitiv opskrift.
God fornøjelse.
-
Du skal bruge:
Hæklenål: Kinki Amibaria p. 6 mm
Garn: Fx Puno eller dobbelt Sømandsgarn
Huen hækles oppefra og ned.
Lav en magisk cirkel og hækle 6 m i ringen. Træk den magiske cirkel sammen, så hullet nu er lukket.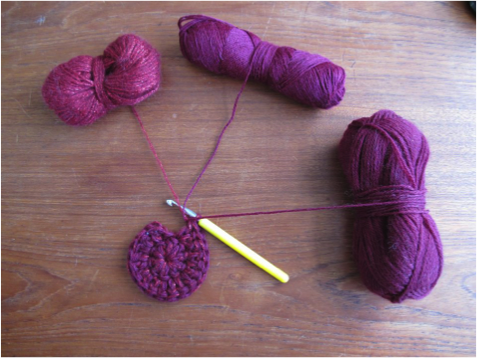 Herfra hækles rundt mens der løbende tages ud.
Der kan tages ud på to måder - den matematiske og den intuitive…
Den matematiske:
1.rk. tag ud i hver maske
2. rk tag ud i hver anden maske
3. rk tag  ud i hver tredje maske
4.rk tag ud i hver fjerde maske
forts. 
Den intuitive:
Tag ud når arbejder strammer.
Dvs når du mærker at masken begynder at hælde bagud i stedet for at være vinkelret med arbejdet, er det tid til at tage ud.
Hækl til cirklen måler som din hånd fra tommel til lillefinger. Forsæt med at hækle, men nu uden at tage ud. Arbejdet vil nu begynde at gå lige ned.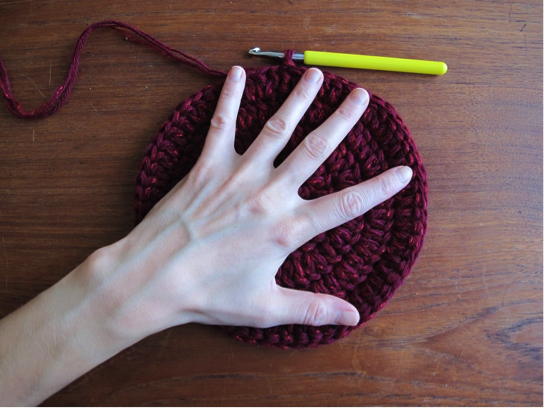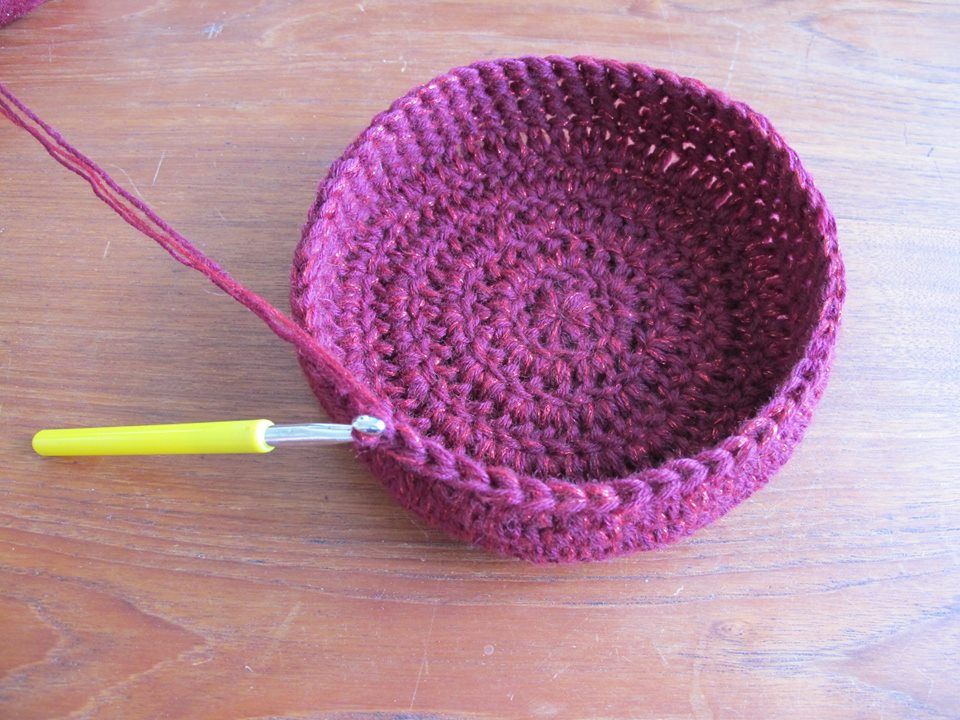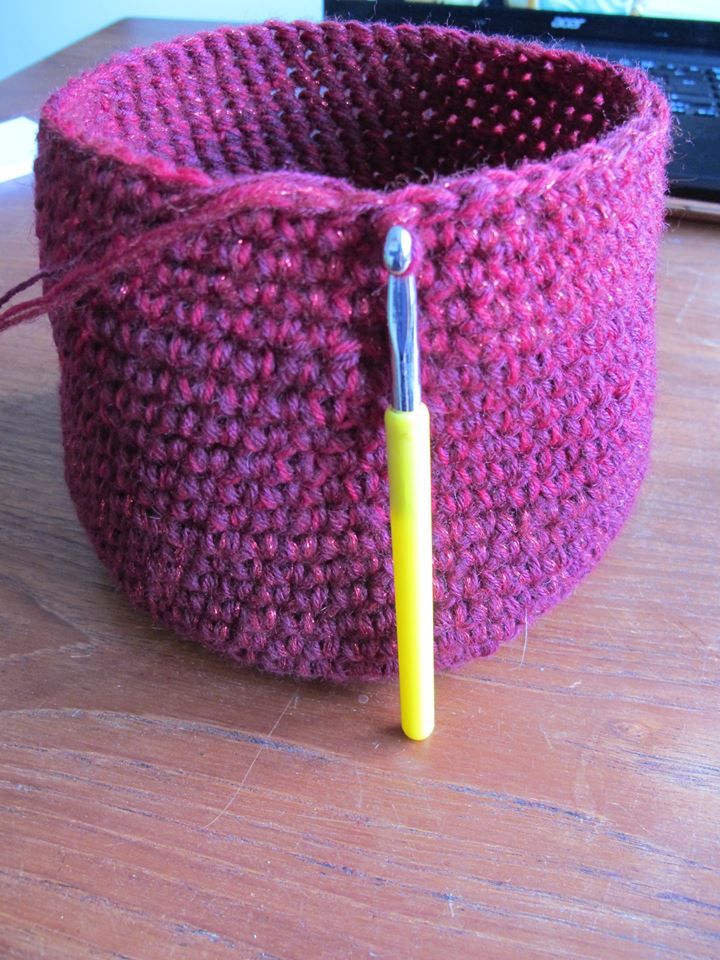 Hækl til huen har den ønskede længde ca. 22 cm fra top til bund. 
Eller til den har samme længde som en hæklenål.
På de sidste to omgange kan du tage lidt ind, så huen får en bedre pasform.
Det kan fx være hver 5 maske som hækles sammen.
 Afslut og hæft ende.
Når Renee laver huer til de hjemløse, syr på fleece i. 
Den vejledning kan du finde på Hueforbi's Facebook-side.
Det er en gratis hækleopskrift, som frit må bruges og deles til privat brug, blot der gøres opmærksom på, at hækleopskriften er udarbejdet i samarbejde mellem Hueforbi og Uldstedet.