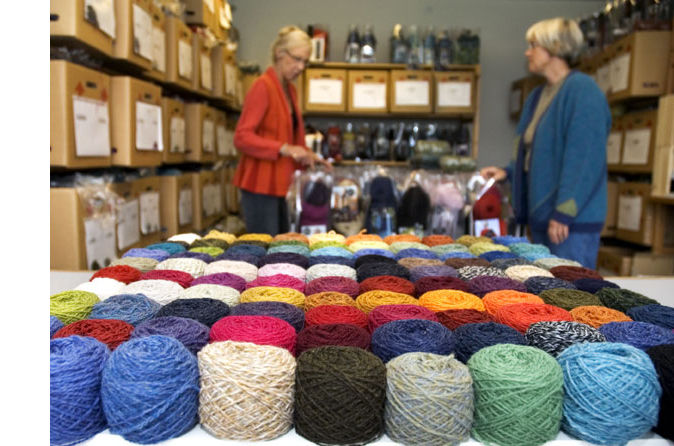 2 årtier med Hanne Falkenbergs skandinaviske design.  
Hanne startede med garn No.2 – Shetlandsuld og udvidede senere med garn No.3 – Day & Night - en blanding af uld og bomuld.
Nu kan vi stolt præsentere Hanne Falkenbergs nyeste garnkvalitet No.4 – Sofistica. Det er et lidt tyndere garn end de foregående, men lige så lækkert og i samme høje kvalitet. No.4 - Sofistica er spundet af 60% bomuld og 40% hør. Det er 100% farveægte og kan maskinvaskes.
Hanne Falkenberg har brugt sommeren på at få gennemstrikket Day & Night modellerne til NO.4 - Sofistica, det betyder, at vi allerede kan tilbyde modellerne BLUES, KONFETTI, ZIKZAK, SUMMERTIME og LIDO i det nye garn i midten af September.
No.3 vil udgå, men kan leveres så længe lager haves.
Klik ind på modellerne, her kan man se de nye 11 farver i No.4 – Sofistica.
"I make a point of using knitting techniques which combine a stable texture and high finish with easy knitting by hand"
                                                                                                                                          Hanne Falkenberg
Leveringstiden for Kit fra Hanne Falkenberg er ca. 2-6 hverdage, hvis ikke andet er skrevet under varen.