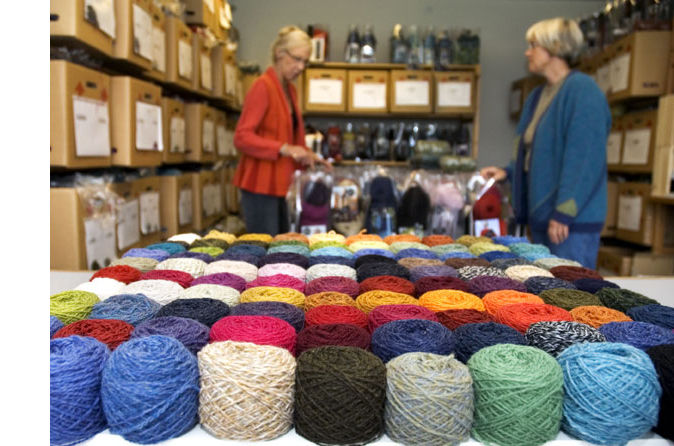 Through 20 yeas, the Scandinavian designs of Hanne Falkenberg has filled the shelves of yarn shops all over Denmark.  She started with yarn No. 2 - Shetland Wool and later expanded the selection with yarn No. 3 - Day & Night - a wool and cotton blend. 
Now, we proudly present her newest yarn, No. 4 - Sofistica. It is slightly thinner than the previous yarns but it is just as beautiful and has the same great quality. No. 4 - Sofistica is spun from 60% cotton and 40% linen. It is 100% colourfast and machine washable.
"I make a point of using knitting techniques which combine a stable texture and high finish with easy knitting by hand"
                                                                                                                                          Hanne Falkenberg